With the educational graph of the students disintegrating in the post-pandemic scenario, it has become critically vital to adopt effective studying strategies to avoid falling for learning gaps. The traditional in-school studying technique was slowly replaced by a much simpler and a lot safer alternative, which is called e-learning. The scope of e-learning progressed as it is considered a better option to continue education, rather than keeping students sitting idle at home. Although, as e-learning made its way in recent years, a handful of highly-effective studying techniques emerged to be fruitful for students who earlier were not able to concentrate proficiently.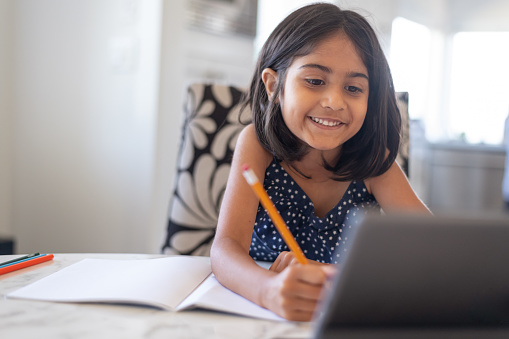 Not only did these techniques enhance the basic foundation of concepts, but also lessened the possibility of learning gaps. Getting habitual effective learning strategies is a must because they allow you to take better control of your education as well as reduce anxiety and stress levels. The sheer benefit of adopting studying techniques is to instill confidence and become self-learning gradually. Although you may find a plethora of shortcuts, tips, and tricks over the web that can help you expand your learning potential, here are the top 5 research-backed techniques that could improve your learning potential and make things easy going forward- 
Pre-test
Better known as preliminary tests, they are small assessments that are carried out to crosscheck the preparedness of a student – whether or not he or she is prepared for the final test, how comprehensively the concept is familiar to them, etc. Pre-tests are quite fruitful in assessing the potential of the students and releasing their examination anxiety. As parents, you can help your child get a better grip on his or her learning schedule by organizing weekly pre-tests. Not only are they helpful in preparing them for the ultimate test but allow them to identify their weak areas, and thereby improve them step by step.
Spacing Out Study Sessions
Although continuous learning sessions are considered to be beneficial for the students, sometimes they are stressed out because of that constant knowledge-grasping sitting. It is obvious that their minds need a break to relax and find that they lose potential to get going again. Therefore, the need to add breaks in their learning emerges to be really useful, especially when they are preparing for their final test. Spacing out their four-hour learning session and adding four-quarter breaks is a great way to reinforce an enhanced sense of understandability, and the ability to focus even better.
Self-quizzing
Quizzes are a part of the self-assessment process that helps you get an idea of your educational strengths and weaknesses. Taking up a daily quiz is an ideal way to track your understanding and concept knowledge to make sure you're progressing in the right way. In addition, they are fun and informative which encourages students to devote time and better themselves daily. Not only are they a source to provide information, but quizzes also stimulate motivation and a sense of self-practice that helps you in learning faster and smarter. 
Interleaving Practice
Students often come across multiple topics and concepts that are similar to each other and resemble understanding at some levels. Thus, studying them together could be easy and time-saving. Not only does it allow you to focus better on similar topics but it also gives you spare time that you can devote to other subjects. Better known as interleaving practice, it is a helpful skill that is considered indispensable before your final examination. 
Paraphrasing and Reflecting
Another studying technique that helps you memorize and pen it down swiftly is the ability to paraphrase what you have read. It is a great way to hone your writing skills and allows you to be fluent in your written communication. By just going through the source, you should be able to mend it into your own words to give it a different, new meaning. Usually, when students are required to write what their teachers have spoken, they tend to lose track of the words. But with paraphrasing and reflecting those ideas on paper, students can craft a sufficient answer that shows how much they have learned and understood. 
How can Landon Schertz help?
Adopting these studying techniques could be a daunting task for some students. Enter Landon Schertz, who can help you devise studying shortcuts to learn better, faster. With Landon Schertz by your side, you can prepare yourself for the SATs, weekly subject tests, senior GRE, and many more imperative examinations to advance your career. If you're a parent and want to book a trial class, give us a call today, and book one for your child to help him or her unleash their learning potential!